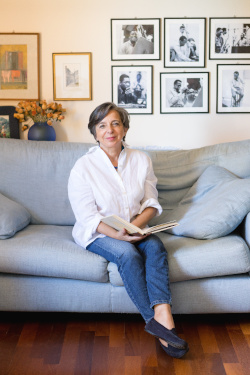 I opened B&B Murolungo in 2001 inside a part of a historical country house, completely renovated and with independent entrance. And so, an adventure started for me, full of emotions and pleasant moments.
My idea of B&B is that of a place where, though far from home, you can feel at home. For me, having guests is a way to travel by standing still, having the fortune to know people from all over the world and to enrich myself with their stories.
I will always be ready and willing to guarantee the maximum comfort for a pleasant and unforgettable stay, because your satisfaction is mine.
Also, as I have always been passionate about history and in love with my city, I will be able to give you useful advice on visiting Bologna and its surroundings. With prior arrangement, I will be happy to accompany you to the centre of Bologna for a special walk full of curiosities to discover a city rich in art, history, culture and gastronomy.
What they say about us
Murolungo was inaugurated on 13 October 2001 and since then the guest book has been enriched with many affectionate messages. You can read the impressions of our guests directly on Airbnb.
A comfortable place to spend the night, especially if you are passing through the Bologna area. A rich and complete breakfast in the morning, a quiet space and very friendly hosts!
Facundo, Argentina
Beautiful house in the open country. Quiet accommodation but very close to the city centre. Annalisa is very kind and helpful. Recommended.
Ivana, Aquileia, Italy
Excellent welcome from Mrs. Annalisa. We were satisfied, even if we stayed for a short time. We found a house in order and clean, also well furnished. The owner was also kind and helpful. The breakfast above all was really good, in the large central hall. I would recommend this place!
Andrea, Terni, Italy